Tis' the Season!
Stay up-to-date here with all of our events This November and December.
Eucharistic Adoration
Come in this season and adore the Lord in the Blessed Sacrament.
Adoration Chapel at Holy Cross is open Monday-Friday from 8:30am-3:00pm.
Adoration of the Blessed Sacrament is where we are filled up with the Spirit of Christ in the presence of Jesus in the Eucharist. When we set time aside to adore Him, He will heal our hearts and multiply our efforts of forming intentional disciples of Jesus Christ.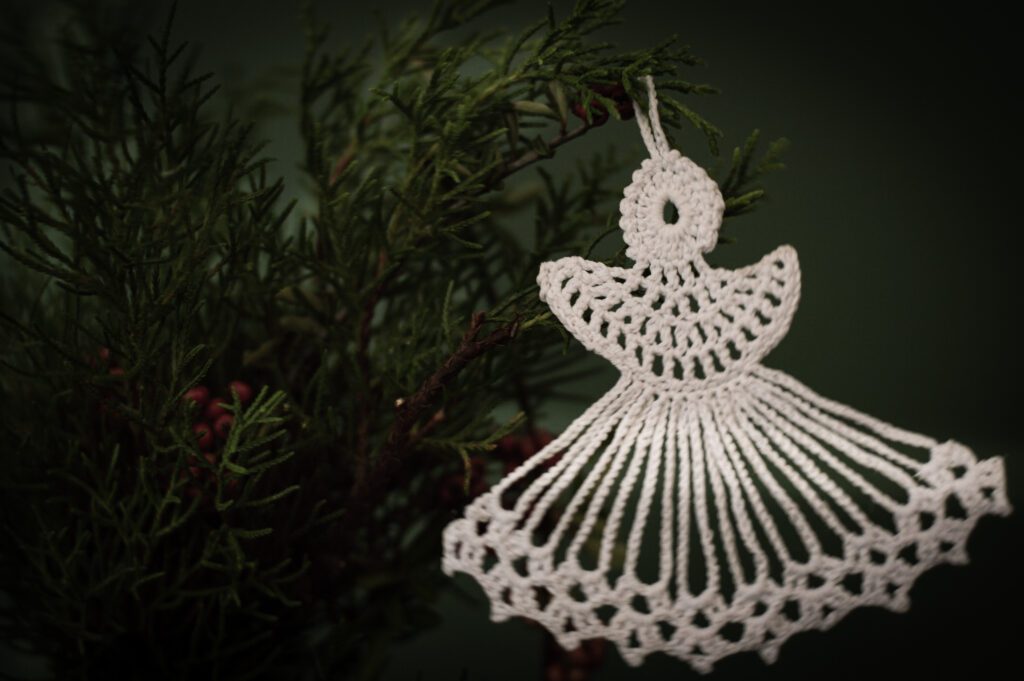 Angel Tree Toy Drive
The Angel Tree will return this Christmas Season as a way to help those in need.
If you would like to participate, please stop by one of the trees located at each entrance of the church and pick up an angel tag marked with either a child and their age or a senior. We ask that you please wrap the gifts and place the angel on the package for identification purposes.
Suggested dollar amount for each gift is $10-$20. Gifts can be dropped off in the front of the church or parish office. Please do what you can to make a difference to someone this Christmas season.
Please return gifts by December 11th.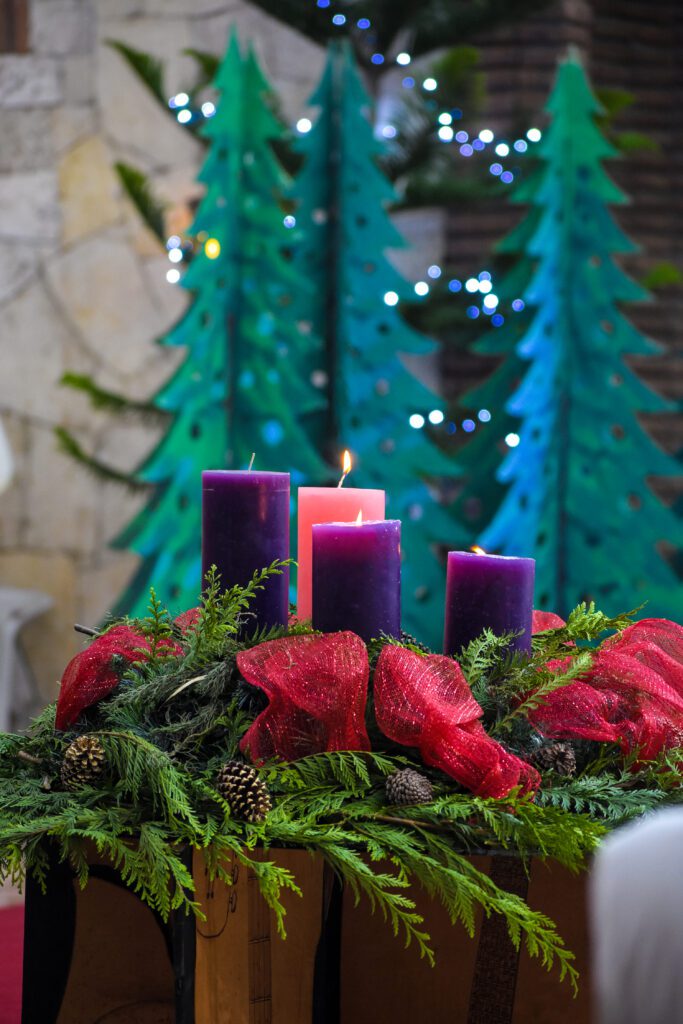 Advent Candles
Advent Candles are available for purchase in the church Gift Shop. We
have a lot of new items!
Stop by before or after Mass during each weekend to find the perfect gift this season.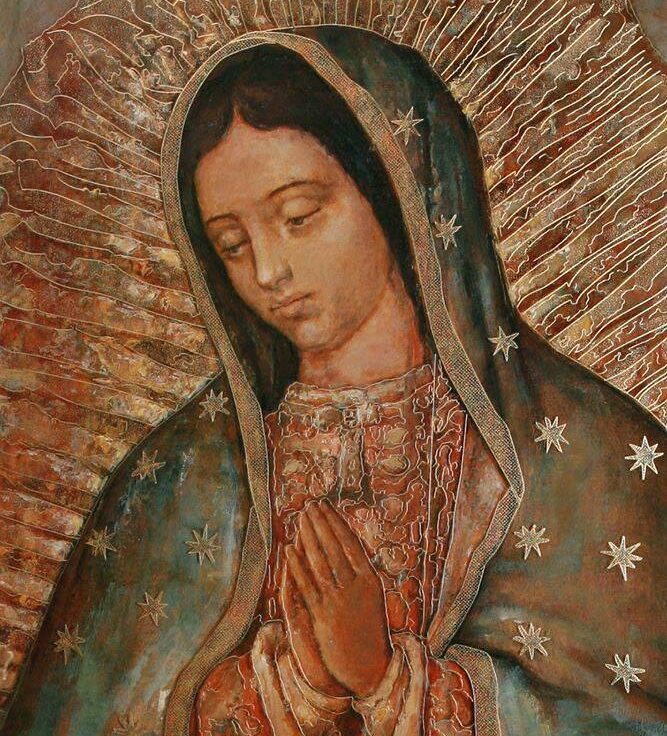 Our Lady of GUADALUPE Novena
A Mass will be held to begin our Novena to Our Lady of Guadalupe on Thursday, December 1st at 7:00pm in the Grotto.
The Novena will be everyday from December 2nd—December 10th at 7:00pm in the Grotto.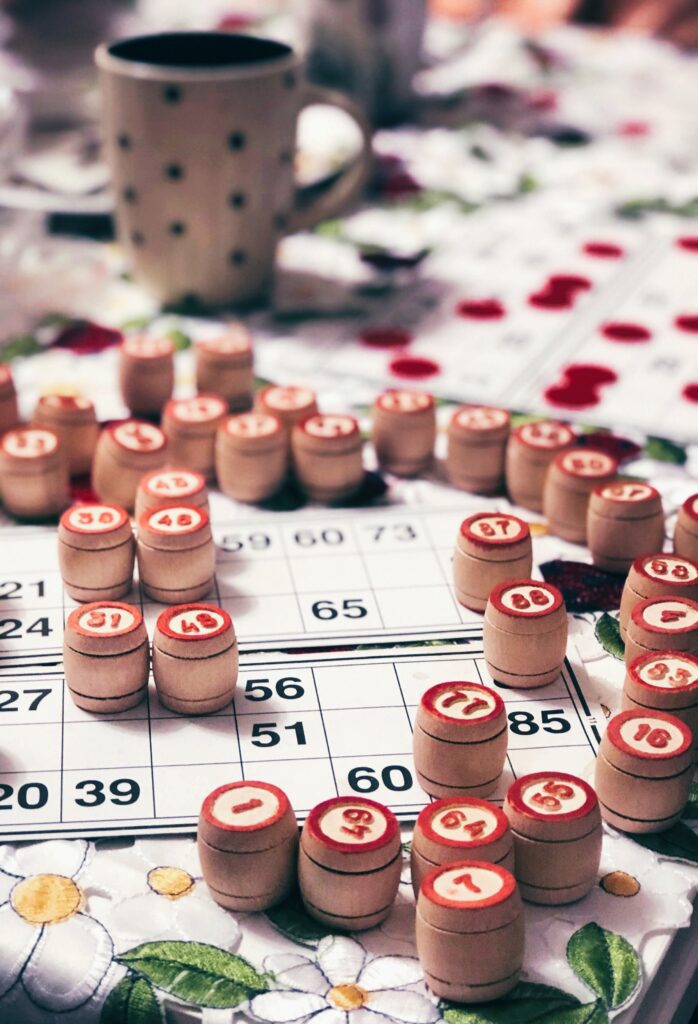 Bingo is Back!
Wednesday, December 7th 4:30pm– 6:00pm Kitchen will be open with a limited menu. Bingo begins 6pm.

Kitchen and ticket sellers are needed at 3:30pm to prepare. Floor workers should arrive by 6:00pm.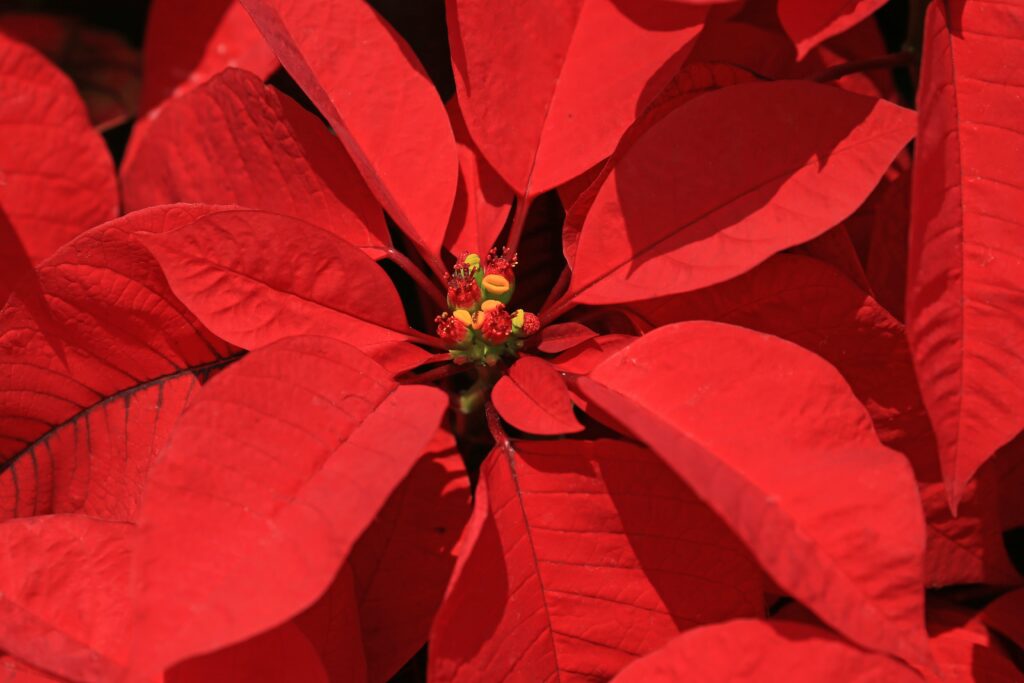 Christmas Flower Sale
On December 9th & December 10th, after all weekend Masses, our Holy Cross Youth Group will be selling Christmas flowers for you to enjoy this holiday season.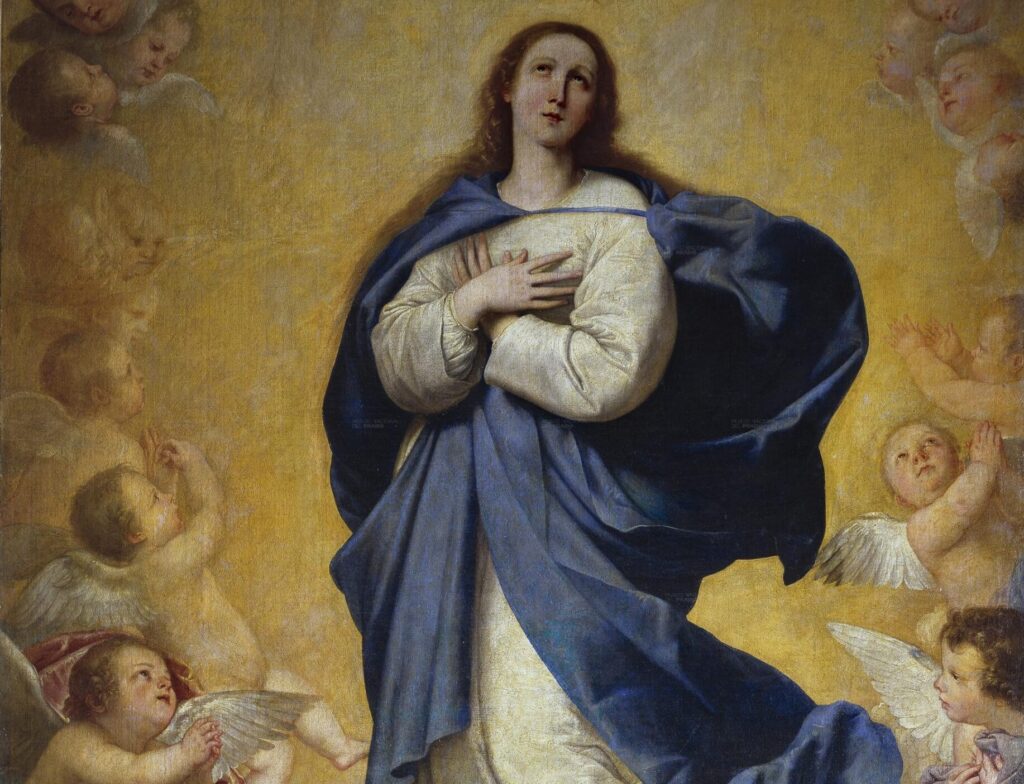 The Immaculate Conception of the Blessed Virgin
Thursday, December 8th is The Immaculate Conception of the Blessed Virgin Mary. This is a Holy Day of Obligation.
December 7th
Vigil 5:00PM-English Mass

December 8th
8:00am- English Mass
12:00pm- English Mass
6:00pm- Spanish Mass
The Legion of Mary invites you to breakfast on Thursday, Dec 8th to celebrate the Feast of the Immaculate Conception. Please join us in the hall after the 8am Mass.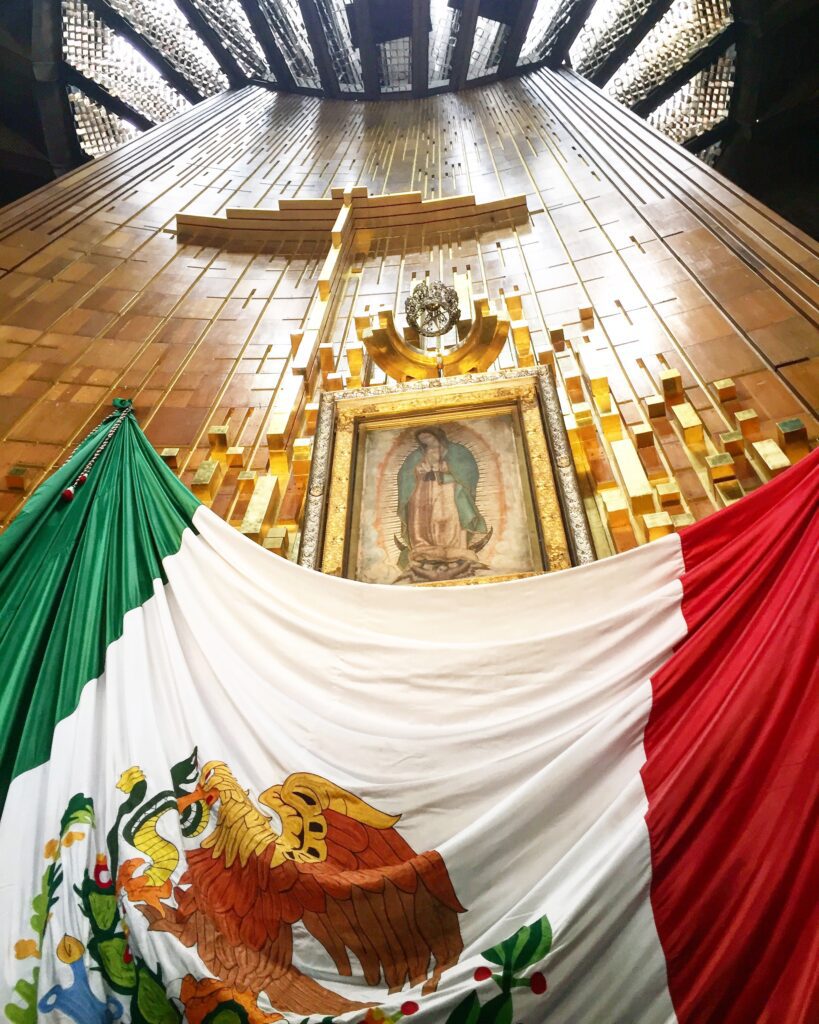 Our Lady of GUADALUPE Festival
Our Lady of Guadalupe Feast is on December 12th.
Mary, under the title of "Our Lady of Guadalupe" has been proclaimed as the Patroness of All of the Americas.
Sunday, December 11th: Festivities begin on Sunday evening with a Procession around the church, followed by Serenade at 7:00pm with Mariachi band.
Monday, December 12th: We begin with Mananitas am 4:00am, 6:00am Spanish Mass, 8:00am English Mass, 6:00pm Spanish Mass followed by a festival.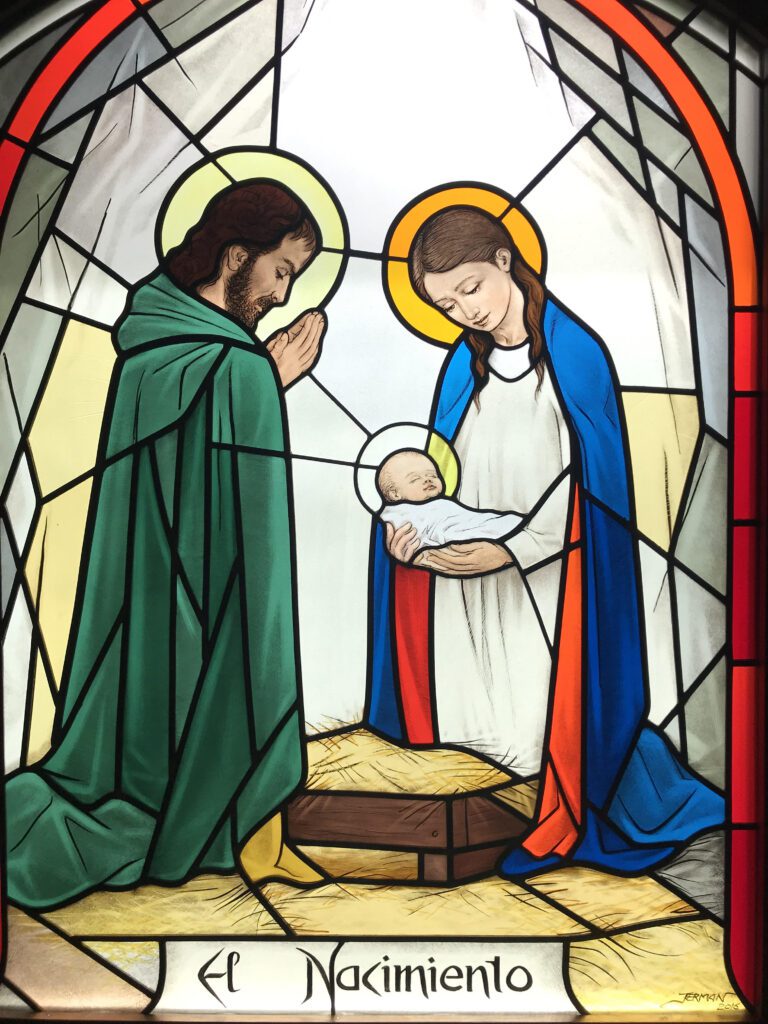 Masses of the Nativity of Our Lord
Saturday December 24th, Christmas Eve
-3pm: Christmas Carols and Hymns
-4pm: Christmas Eve Mass
Sunday December 25th, Christmas Day
-7:30am: Mass of Christmas Morning
-9:30am: Mass of Christmas Day (Family Mass)
-11:30am: Mass of Christmas Day (Spanish Mass)