New to the area? Or, are you a long-time resident? Become a part of our faith community and explore your faith with family by registering with us.
Reasons to Register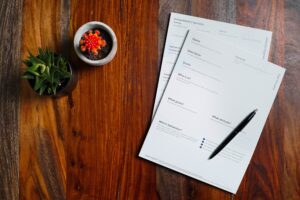 Gain a sense of belonging and identity in our parish community.
Help our priests and parish staff get to know better. This will help us to welcome you and better minister to your needs and the needs of your family.
Commit to practicing and living out your faith with a community.
Registration helps us stay connected on our journey together.
Tax income purposes: if you use offertory envelopes or online giving, you will also receive an end-of-year statement of your donations for your tax income purposes.
Godparent/sponsor validation: registered members are eligible to become godparents or sponsors.
Registration options
Come to the parish office and we can help you in-person.
Download the parish registration form, print it, fill it out, and you may scan/send it to our parish office via email at parishoffice@holycrossdov.org
Download the registration form, fill it out, and turn it into our parish office, we'd love to meet!
Pick-up our print a registration form and mail it to our office.
Our office hours are: Monday-Friday 8:30 am – 4:00 am.
Please call us if you have any questions. Our parish office phone number is 941-729-3891.
Quick Links
Receive our bulletin in the comfort of your home.